Buy Best Natural Mineral Water You can Get in Dubai, UAE
Sophia water emerges from the lively natural springs, gifted with essential minerals, and devoid of all kinds of impurity. When we say 'we provide the best bottled natural mineral water in Dubai, UAE,' our confidence finds its roots in nature and the quality only nature can grant.
We also pride in our technological competence; the advanced automation technology allows us to bottle the water right from the springs while preventing any chemical or human presence in packing.
From Mountain Springs to Your Hand
Sophia water is captured from the natural springs of Turkey's Elmacik Mountain, and packed and delivered in Dubai and other emirates of the UAE by FAB trading. Several factors emphasize the difference and superiority of our brand to other bottled natural mineral water brands. Our water differs primarily in its rich mineral composition, making it the healthiest water one can have to lead an energetic lifestyle.
Another distinguishable feature of Sophia is its low sodium content comparing to any other mineral water product. When our world is seriously threatened by climate change and numerous pollutants, we're offering a natural remedy that guarantees the water you drink is not harmful. In other words, Sophia does what any pure water should do— it lets you experience all the benefits of the best clean, natural, and nutrient-rich mineral water in Dubai, UAE.
We capture the freshest water from the springs of Turkey's Elmacik Mountain. It is situated at an altitude of 1400 meters and far away from pollutions and other industrial world threats. The water's purity and mineral content make it uniquely nutritional and tasty. And its composition of low sodium and Total Dissolved Solids (TDS) surpass the standards set by international agencies.
By drinking Sophia water, you not only quench your thirst with its natural taste, vital minerals, and refreshing quality. But you become a part of nature that's not contaminated or spoiled by human touch.
Buy Premium Bottled Natural Mineral Water
There are three types of natural mineral water brands Sophia delivers in Dubai, UAE:
Premium Italian Water
Authentic Turkish Water
Daily Turkish Water
The Premium Italian Water is endowed with the freshness of the Alps Mountains, the highest and most extensive mountain system in Europe. It delivers the pureness in fantastic production quality. Do you want to feel the heart of the Alps, where every drop reflects the freshness and vitality of nature? Taste Sophia's premium Italian water.
Our Authentic Turkish Water and Turkish Daily Water begin its journey from Europe's highest point. Located at 2042 meters height with a protected climate of 3.8 Celsius, its water is completely secured from pollution caused by industrial and human-made threats.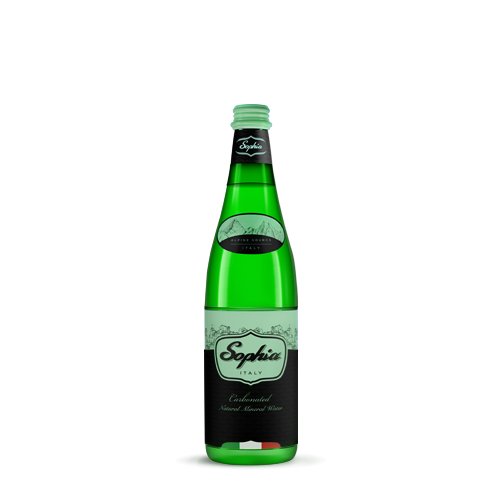 500ml x 24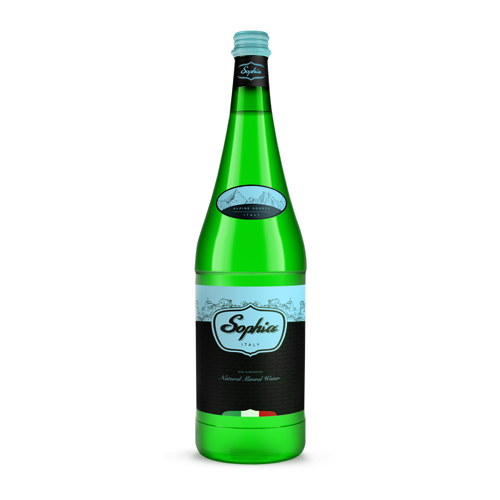 1000ml x 12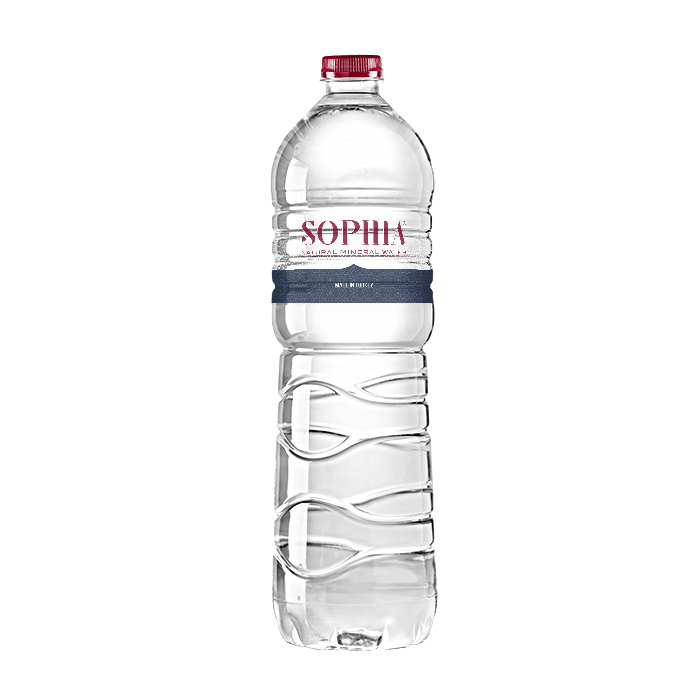 1.5L X 6
Sparkling, Authentic Turkish Water
Flowing straight from the Alps, Sophia's Sparkling Natural Mineral Water is inspired by Italy's natural wonders and cultural distinction.  We're affording the liquid version of the Italian legacy to all our consumers. You can taste the purity of its spirit, reinforced with bubbles to spark an energetic and fresh flavor.
We reiterate our promise that Sophia has the best natural mineral water you can drink in Dubai, UAE. Originating from the pulsating springs of Yesilyayla Province of Sakarya, Sophia water brings you authentic Turkish water. It's enriched with several health benefits as it contains non-carbonated natural minerals with low sodium content and the clean, fresh taste of pure natural mineral water.
Ensuring Quality for Freshness
Having access to pure water is everybody's right. Many brands in the market source or produce water using purifying technology, but their quality is often below or just average. There are some globally accepted measures when it comes to the purity of water.
To adhere to those standards is not easy considering the rampant pollution in the form of industrial wastage, fossil fuel consumption, and the massive pile of plastic spread across Earth.  All of these contribute to the contamination of water we consume. That's why we turned to the unspoiled realms of nature to give you the best natural mineral water in Dubai and other emirates in the UAE.
We undertake several tests on the sample received from various production units. It's necessary to maintain consistency in terms of our quality assurance policy. Sophia was awarded the prestigious Emirates Quality Mark for outstanding quality and hygienic standards. This award is given to brands that achieve compliance with the relevant UAE National Standards.
Healthy Water for Leading a Happy Life
Though it's ruined unimaginably by human hands, we still believe nature has the best solutions for our grave health issues. There are still places untouched by the destructive presence of our species. We explored such areas in search of the cleanest water human can consume. The result is branded as Sophia.
We want you to have a healthy life which shouldn't be jeopardized by the water you drink. The harmful elements in the water you drink may be negligible, but since we consume water a great deal, all the insignificant particles add up to create serious threats.
We intent to change this situation by providing the best natural mineral water you can get your hands on. It can positively impact to your health with its enriched content of minerals and low sodium. Sophia is for those who believe in nature and wish to enjoy lasting happiness in life with perfect health.
Our range of bottled natural mineral water is delivered all across the UAE, and they are available in different packages suitable for your needs.
If you'd like to taste and benefit from the best natural mineral water in Dubai, UAE, you can get it from Sophia website. Feel the purity of natural springs in every drop, for which your body will be grateful to you. When you turn to Sophia, you embrace nature at its best in improving your health. And you're saving yourself from the pollution entering your body in the form of water. So embrace life by embracing Sophia.